Almalence Makes Super Resolution Work on Smartphones
Almalence, the developer of world's first super resolution technology commercially available on desktop computers, announces that its solution becomes available in the most advanced smartphones in 2013.
Super resolution is now used to provide high quality pictures at high zoom levels in Huawei's flagship models Ascend P2 and Ascend P6, SHARP's new devices and emerging devices of several Korean and Taiwanese mobile phone makers.
Nowadays, the resolution of modern mobile phones is quite enough for amateur photography, unless it comes to zooming. With no optical zoom lens, the zoomed images are nothing more than upsized and sharpened low resolution crops. For example, 4x zoom on a 8 Megapixel mobile phone has 0.5 Megapixel effective resolution at best, not taking lens blur into account.
That's where Almalence's super resolution can be effectively used to enhance the quality of the images. While further improvement of sensor and lens seems either impossible or very expensive, software solutions allow going beyond the camera's physical limits.
"Almalence's Super Resolution Zoom is a pure software solution that does not require change of sensor or lens. This allows an extremely quick and cost-effective integration" – says Eugene Panich, CEO Almalence, Inc., – "in the beginning of 2013 we have integrated Super Resolution Zoom in quite different devices developed by several OEMs in very short timeframes and with almost no efforts required from OEMs."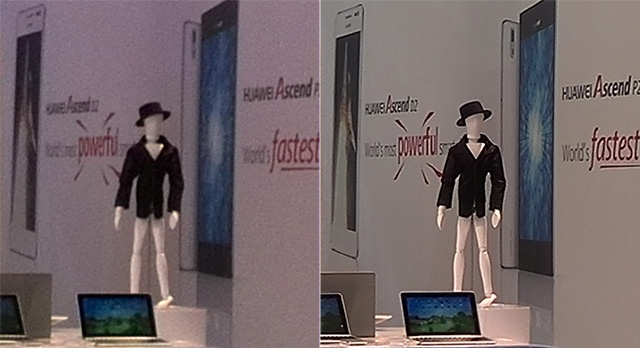 Unlike edge enhancement and noise filtering techniques, super resolution provides real increase of effective resolution, making visible the details that are indistinguishable in normal shots. It virtually doubles the megapixel count of the camera. Capturing more details in zoomed area, it replaces optical zoom lens, for a trifling fraction of cost of such lens, and adding no single atom of weight and size to the device.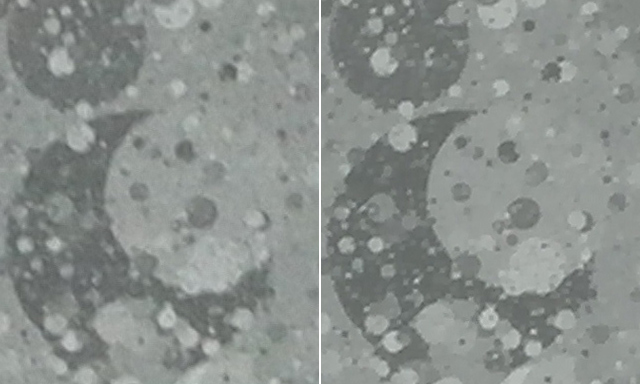 Almalence's Super Resolution Zoom is a multi-frame technology, which adds benefit of drastic noise reduction in low light conditions.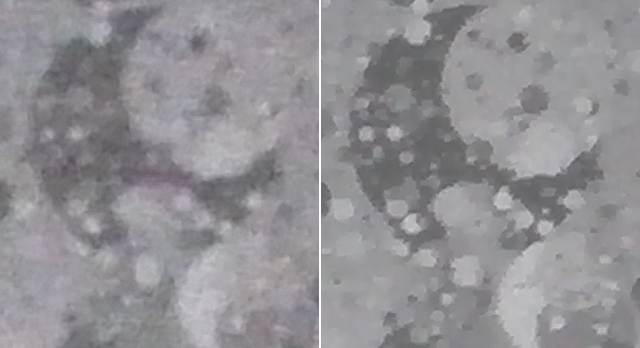 Super resolution zoom by Almalence can be used in quite different modes of operation. In some devices it is a background processing while in others it works real time in viewfinder.
Comparing to the technologies that imply physical improvement of the camera, such as using BSI sensors or 41 Megapixel sensors, Super Resolution Zoom is not just a competitor, but also a good addition that is compatible with almost any kind of sensor and lens and improves the image quality no matter how good the camera is.
Almalence's nearest plan is to implement a hardware super resolution zoom using Tensilica IVP32 image processor, which will result in a solution capable of real time video processing and processing of high resolution still images in tens of milliseconds.
More information: Almalence Super Resolution Zoom