Based on multi-frame fusion along with the precise characterization of sensor and lens properties, Almalence Super-Resolution captures image details beyond the sensor pixel count and density and achieves higher SNR beyond the limit imposed by pixel size.
Unlike upscaling and sharpening techniques, creating an illusion of a more detailed picture, Almalence Super-Resolution actually reconstructs fine details (scientifically speaking – achieves MTF beyond the Nyquist limit of the sensor, or, simpler, captures the details smaller than a pixel), providing images and video which could be only captured with a higher resolution camera with bigger pixel size.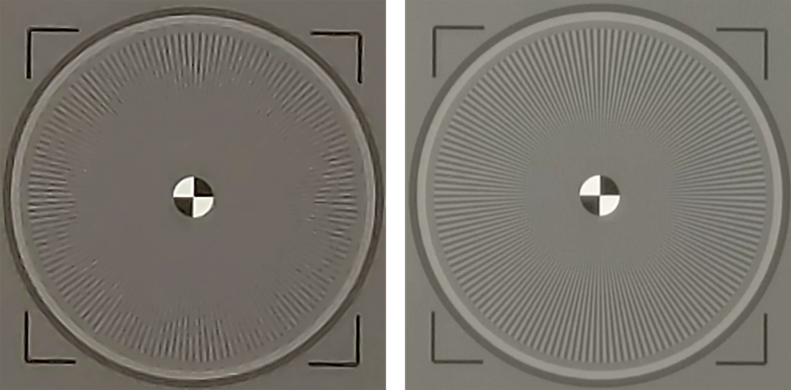 Almalence Super-Resolution is used in:
Smartphones, to enable high-quality lossless zoom (our customers achieve the top DXOMARK Tele Zoom scores);
Medical cameras, to allow doctors to see more with the smallest endoscopes;
Machine vision cameras, to achieve robust objects recognition in adverse conditions;
VR/AR head-mounted displays, to enhance the picture quality of see-through cameras;
Laptop cameras, to achieve high picture quality whilst keeping thin bezel;
IoT, drones, and other industries – wherever the picture quality is limited by camera size, pixel count, or lighting conditions.
How the Best Super-Resolution is Different
How Almalence Super-Resolution is different from other solutions and why it is chosen for the best-in-class products
Almalence SuperResolution Zoom selected by Qualcomm and ASUS for the Smartphone for Snapdragon Insiders for its superior image quality
Almalence SuperResolution Zoom was selected to give the flagship Qualcomm device, the Smartphone for Snapdragon Insiders, the best possible camera image quality under zoom conditions.
Almalence SuperResolution now supports Mediatek APU
With the addition of the APU version, Almalence SR now supports the high-end chipset DSPs of both major chipset makers, Qualcomm and Mediatek.
Microsoft vs Almalence Super-Resolution Zoom
We were eager to compare Microsoft vs. Almalence Super Resolution Zoom performance, and here it goes…
OmniVision and Almalence Add SuperResolution to World's Smallest Camera Module for Endoscopic Medical Imaging
Joint Solution Combines OmniVision's Wafer-Level CameraCubeChip™ Technology With Almalence's Unique SuperResolution Algorithm to Provide Highest Quality Images of Smallest Parts of Anatomy.